APPOINTMENT OF CHINA REPRESENTATIVE OFFICE
The Board of Directors are pleased and proud to appoint Shanghai Run Peng Education Group as the China Representative Office for The Association of Professional Managers and Entrepreneurs.
And will be working with Anthony Xue Hue as the China Chief Representative. Pictured in this photograph with two of the APME founder members Max Lee and Malcolm Trotter. On a recent visit to Shanghai (Pre Covid).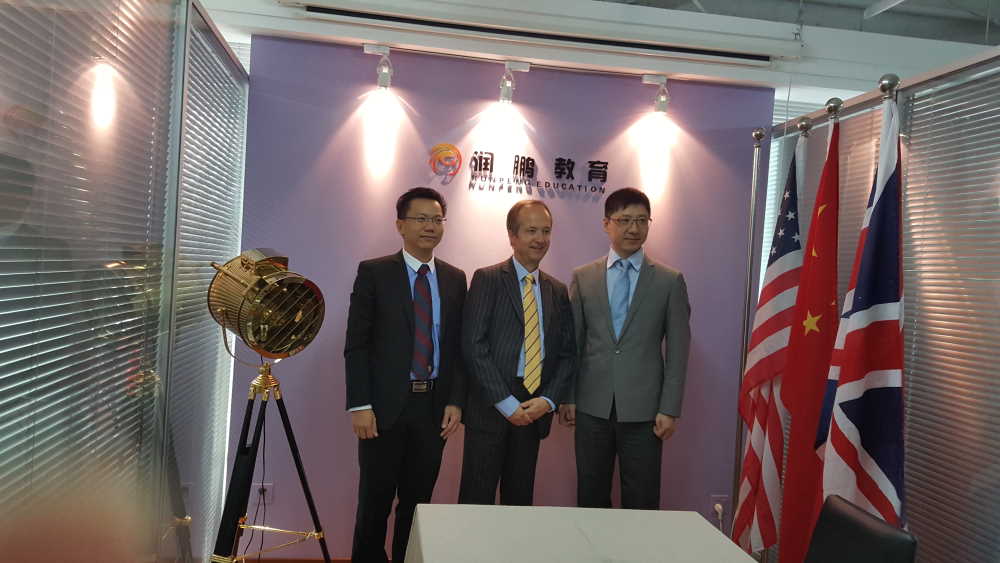 An appointment due their international reputation, and their experience of working with many international organisations and professional academic bodies.
This is an important development for APME with its objective of increasing the networking opportunities for APME members around the world. Particularly in the Asia Pacific region.
They will work closely with the Directors of APME on the development of academic requirements for entrepreneurs and professional managers. Importantly they will assist in the development of webinars, seminars and networking opportunities. That are appropriate to businesses in China. With the objective of improving their profitability and efficiency. And assisting them to identify international business opportunities in the global economy.
Shanghai Run Peng Education Group
Office – Room 420, Building A, Hongqiao Free Trade City, No.125 Lai Ting South Road, Songjiang, Shanghai.
Established in August 2010. Registered in the high- tech zone of Shanghai Fudan University. Well known incubator and integrator of overseas educational resources in Shanghai. In the Year 2000 named the first National High-Tech Enterprise of Culture and Education.
As well being a strategic partner of Shanghai North Bund Financial Research Institute.
Since being founded in 2010.  Working with international organisations and professional bodies has gained a international reputation. In addition to being well respected locally in Shanghai.