Introducing the APME Academic Board.
As well as offering seminars, workshops and networking opportunities for Owner Managers and Entrepreneurs, APME provides a prestigious endorsement service for management and entrepreneurship programmes that meet the challenging criteria of the APME Global Endorsement Standard. In addition, APME partners with providers of APME endorsed programmes through its founders and associate's participation in practical workshops, online and face to face, as an added value for their students / course participants. We believe this added value, can bring genuine global input directly into courses of study and in a very cost-effective way, improving the profitability and efficiency of their training and education businesses. In many instances, due to APME endorsement, these academic courses attract government funding.
To underpin and illustrate our integrity and professionalism, APME has appointed a Board of Academics. The role of the Board of Academics is to oversee APME endorsement of educational programmes, ensuring that they are appropriate to the needs and requirement of the participants and business. Importantly, this Board is totally independent of the APME Company Board of Directors. The present Chairman of the Board of Academics is Dr Yee, and his profile along with the other members are listed below.
Dr Chiam Tzeh Yew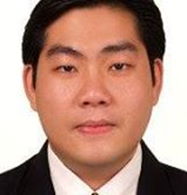 Dr Chiam Tzeh Yew, Senior Banker by profession with more than 22 years of quality regional banking experience in Malaysia, Singapore, Indonesia, Hong Kong and Taiwan, currently attached to a Singaporean regional bank. Prior to his current appointment he has served in various major financial institutions (i.e UBS AG, BNP Paribas AG, Standard Chartered Bank, ANZ Bank and OCBC Bank) in the areas of Corporate & Investment banking, Institutional Banking, Commercial Banking, Transaction Banking and Private Banking.
He spent most of his banking career in Commercial Banking business, which he has been dealing in managing cross border commercial banking and FDI advisory activities in facilitating corporate to invest in various countries globally in his current appointment since 2010. He has assisted numerous corporate to expand their business cross border and facilitated in bound FDI to Malaysia and indirectly brought
significant impact to the regional economy and social development of the region positively.
He is a recipient of the Beta Gamma Sigma honour for business school academic excellence and holds Doctorate of Business Administration (DBA) degree awarded by Universiti Utara Malaysia (Northern University of Malaysia), an AASCB accredited Malaysian public university. He completed his Master of Management (UM Pusmal) and Post Graduate Diploma in AMLCFT (University of Manchester).
He has also achieved string of professional qualifications from various prominent British and Australian professional bodies as Public Accountant (IPA), International Accountant (AIA), Chartered Secretary (ICSA), Chartered Governance Professional (ICSA), Chartered Surveyor (RICS), Certified Financial Planner (CFP Board), Certified Professional in Financial Crime Compliance (AICB), Certified Compliance Professional (ICA). He is a Chartered Member of the Chartered Institute for Securities and Investment (CISI) and holds Associateship of the Asian Institute of Chartered Bankers (AICB). Besides that, He is an Accredited Mediator (AIAC), Graduate Technologist registered with the Malaysians Board of Technologists (MBOT) and a Qualified Homeopathic Physician registered under the Ministry of Health of Malaysia.
Other than his busy banking career he is active in the education arena which he is serving / has served in various capacities as Industry Advisory Panel, Faculty of Business and Finance, University Tunku Abdul Rahman; DBA & MSc Thesis External Examiner, Graduate School of Business, SEGi University; External Examiner, Faculty of City Graduate Studies, City University Malaysia; Panel Mentor, Entrepreneurship Mentoring Program, University of Wollongong and also Adjunct Professor of Banking & Finance and Business Administration with SABI University, France. He has been serving the Malaysia Ministry of Human Resources as Panel Advisor, National Occupational Skills Standards (NOSS) and Industry Expert in (Banking & Finance, Financial Planning and General Management) for the Department of Skills
Development, Ministry of Human Resources, Malaysia.
Dr Chiam has involved in community service via St John Ambulance, Rotary Club International and charitable healthcare services over the years. In recognition of his noteworthy accomplishments and outstanding service to the community, Dr Chiam was commissioned as Honourable Kentucky Colonel & Honorary Aides-de-Camp to the Governor of Commonwealth of Kentucky in USA, the highest title of honour
bestowed by the State's Secretary and Governor of Commonwealth of Kentucky (Governor Matthew Griswold Bevin) in 2018.
He was elected to be an Associate Fellow of the ASEAN Academy of Engineering and Technology in 2021. https://www.aaet-asean.org/
This is the LinkedIn profile of Dr Chiam. https://www.linkedin.com/in/chiam-tzeh-yew
---
Dr. Tan Thai Soon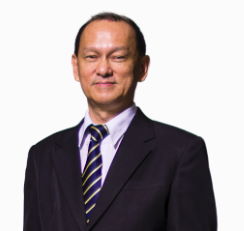 Dr. Tan Thai Soon is a management and tax consultant. He is the managing director of TST Consulting Group and the founder of Asian Institute of Knowledge Management. He obtained his Doctor of Business Administration from University of Newcastle, Australia. He holds a Master of Science in Management Accounting and Planning from University Utara Malaysia.
He is a Fellow member of the Chartered Tax Institute of Malaysia (FCTIM), a Fellow member of Malaysian Institute of Management (FMIM), and a member of Institute of Public Accountants (MIPA). He is an Approved Tax Agent, a Certified Financial Planner (CFP), a Registered Financial Planner (RFP) and a Registered Trust and Estate Practitioner (TEP).
He has obtained substantial experience in management consultancy assignments while attached with an international consulting firm which include carried out feasibility study as special consultants, monitoring of housing projects, corporate recovery and receivership assignments.
He has more than 20 years' experience in management consulting and taxation matters. He provides consulting and training in taxation, company law, corporate governance, financial management, knowledge management and innovation.  He is a Trainer registered with the Malaysian Human Resources Development Fund.
He has made contributions on articles to international and local journals, and national newspaper. He has authored books in taxation, knowledge management and innovation. He is the editor for Asian Journal of Knowledge Management
---
Dr Paolo Casadio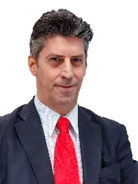 PhD (La Sapienza), MSc (Econ) (Southampton), BStats & Econ Sc cum laude (La Sapienza)
Dr Paolo Casadio has his first Degree in Statistical Sciences and Economics at University of Rome 'La Sapienza', Italy. The oligopoly in financial sector is the focus of the dissertation. Successively, he got a Master in Economics and Econometrics at Southampton University, UK. The interaction between the real and financial sector of the economy is analysed in the Master Dissertation. Finally, Dr Paolo Casadio got his PhD in Economics at University of Rome 'La Sapienza', Italy. In his PhD thesis the interaction between the financial and the industrial oligopoly is considered as the main explanation of the business fluctuation.
In 1996, Dr Paolo Casadio started working in Credito Italiano bank, a leading Italian bank, and he is responsible for the economic Research for the Italian economy in the research Department. He developed the econometric model for the Italian economy used by the bank to analyse scenarios and propose investment strategies to main customers. As a next step, Dr Paolo Casadio developed in 1997 the first model in Italy considering the Euro area as whole.  Later, he was responsible for asset allocation and financial research in an asset management. He developed a report on investment strategies for the institutional customers of the company with economic scenarios, forecast of the return of the financial assets and with the strategic and tactical portfolios. Successively, Dr Paolo Casadio worked in Intesa Sanpaolo Bank in the Risk Management team as responsible of the foreign banks of the group, 9 middle size banks spreading in east Europe and middle East, reporting to the top management about the development and risk of the banking book assets of those banks.
From 2014 Dr Paolo Casadio works as the Head of the Centre for the University of London International Programmes at HELP College of Arts and Technology. He teaches economics and financial subjects including Microeconomics, Macroeconomics, Monetary Economics, Corporate Finance, Principle of Banking and Finance, Quantitative Finance, Econometrics and Investment Management. Recently Dr Paolo Casadio became responsible for the Wealth and Investment Centre, providing professional qualification courses in Finance as accredited provider of Chartered institute of Securities and Investment.
His academic publications in international journals cover economic growth, analysis of consumption and wealth effects and financial markets forecasting. He is actively researching on Asian regional integration, building a model of ASEAN 10 countries as a whole and models of growth, focusing on education as enhancing factor.
Dr Paolo Casadio plays tennis and bridge. His intellectual interests covers philosophy of science and scientific method, theory of democracy.
---
Dr. Yee Hun Leek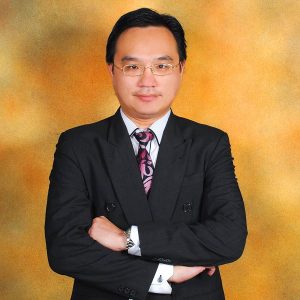 BSc(Econ)Hons(London), MSc(UoG), PhD(Curtin)
CA(M), FCCA(U.K), ASEAN CPA, CTP, CP(Consulting)AIMUK, PHF
Dr. Yee holds a Bachelor of Science in Economics majoring in Management Studies from the University of London (U.K), a Master of Science in Accounting & Finance from the University of Gloucestershire (U.K) and a PhD in Accounting & Finance from Curtin University (Australia). He is a fellow member of The Association of Chartered Certified Accountants (U.K.), an ASEAN Chartered Professional Accountant, a Chartered Accountant of the Malaysian Institute of Accountant, and an associate member of the Chartered Tax Institute of Malaysia. He is also a Certified Practitioner in Consulting of the Association of International Management, United Kingdom (AIMUK) and a Certified Consultant of the Asian Management Association (Singapore).
He was trained and qualified as a chartered accountant with a Big Four international accounting firm in Kuala Lumpur, Malaysia. His commercial experience include internal audit in an insurance company in Malaysia and an expatriate post as a finance manager of a hotel and casino in Cebu City, Philippines, that was listed on the Philippines Stock Exchange.
Dr. Yee is the founder and managing partner of a chartered accountant firm, Messrs. YHL & Associates, providing audit and assurance services. He is also the founder and executive director of YHL Consulting Group Sdn. Bhd., a tax and business consultancy company.
Dr. Yee was an independent non-executive director, from 2004 to 2005, of a disposable food and beverage packaging company listed on the Second Board of Bursa Malaysia. He was a member and subsequently the chairman of the audit committee for the listed company.
He has extensive experience in various industries and provides consultancy services to a wide range of businesses. His overseas consultancy project was in Brunei for an oil and gas company in 2005. He was the principal consultant and acting CFO for a Malaysian group of companies that have successfully listed via reverse takeover on the AIM Market of London Stock Exchange, U.K, in January 2008. He has also appeared as an expert witness at the High Court of Malaysia for his opinion on accounting and finance matters in civil cases. With his wealth of experience, Yee has conducted public and in-house training for listed companies, multinational companies, universities, HRDF approved training providers, associations, the Malaysian Institute of Accountants (MIA), the Malaysian Institute of Chartered Secretaries and Administrators (MAICSA), CCH / Walters Kluwer (Malaysia), CPA Australia, government bodies, accounting and tax firms, and non-profitable organisations.
In his involvement in NGO, Yee was the Executive Vice President of Junior Chamber Petaling Jaya, Malaysia for year 2002/3, Centennial President of the Rotary Club of Damansara-West, Malaysia for year 2004/5 and the founding Chairman for year 2006/7 and Adviser of Ascot Hill Resident Association. Yee is a life member and Treasurer for 2016/8 of the National Association for Gifted Children, Malaysia. Currently, he is serving as the Honorary Auditors for Persatuan Perihatin Kanak-Kanak Kanser Kuala Lumpur (CARES) and Senior Citizen Association, Selangor and Federal Territory (SECITA).
He is the author of the book entitled "GST Implementation & Readiness Assessment – A Quick Business Guide & Checklist", published in March 2015, that provides the readers with a firm grasp of the mechanism, key concepts and issues related to Malaysian GST and the Chief Editor of the "English-Chinese Dictionary of Accounting & GST Terms" with Pinyin Pronunciation published in January 2018.
He is a member of the Editorial Board of the Asian Journal of Knowledge Management.
Currently, he is an Adjunct Associate Professor of a private university college and an Adjunct Associate Professor of a private university in Malaysia.